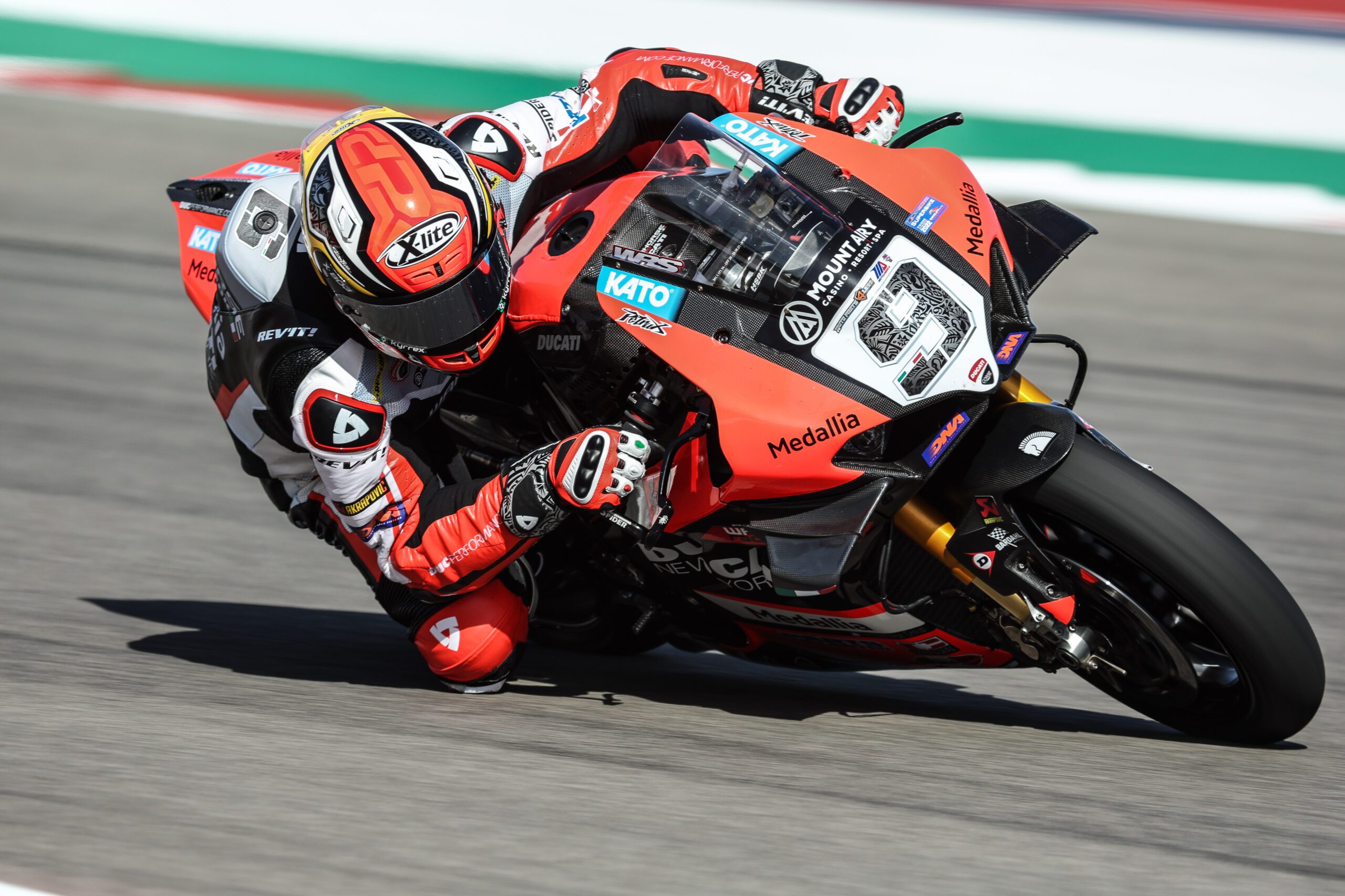 Those two questions were posed by Danilo Petrucci on his social media channels just prior to his quest for the 2022 Medallia Superbike Championship. The Warhorse HSBK Racing Ducati NYC rider has "# The Handyman" emblazoned on the back of his X-lite X-803 Ultra Carbon. The helmet was painted by Cecco James for Starline Designers. James has created helmet designs for several MotoGP riders, including Nicky Hayden.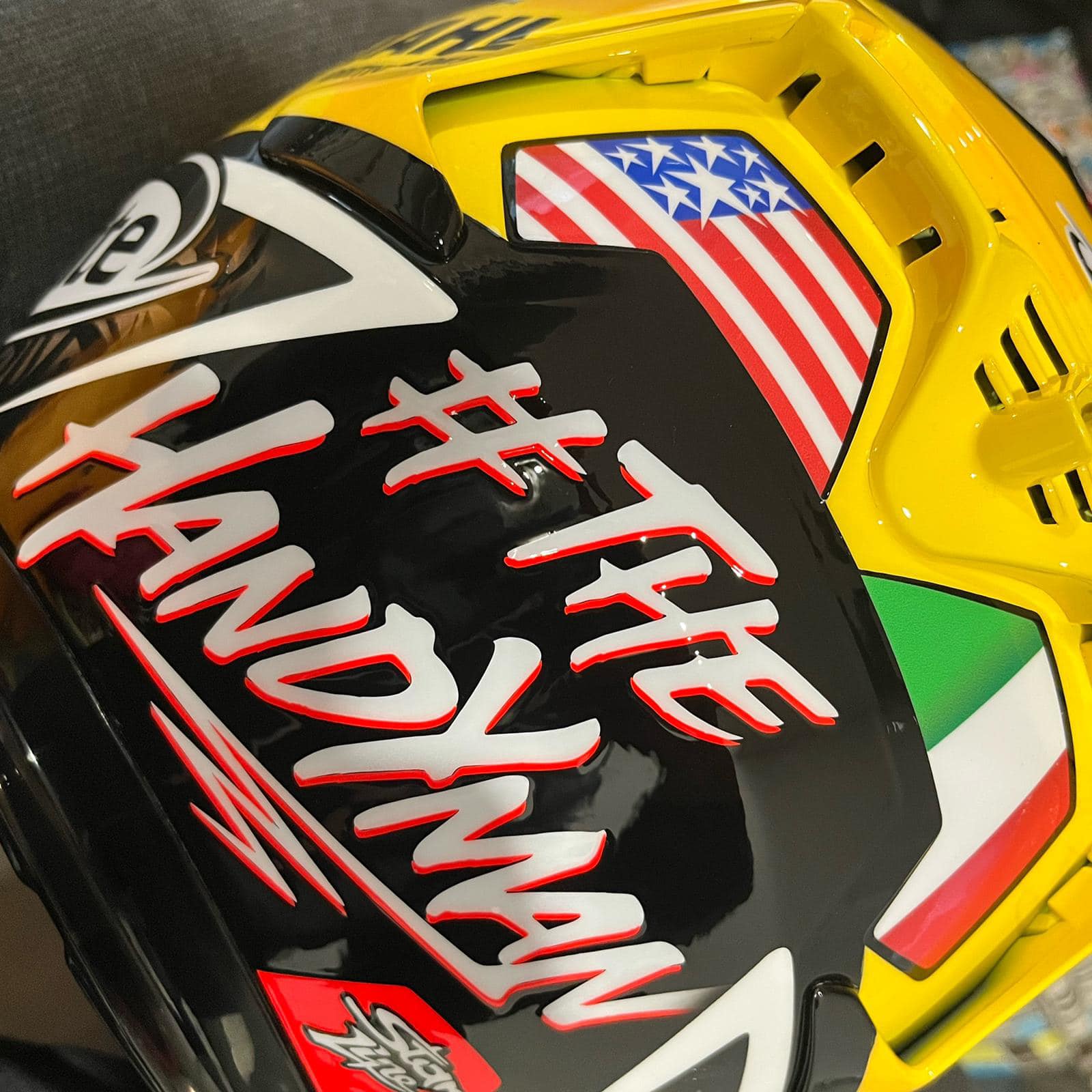 "'Handyman' was an idea of my designer," Petrucci revealed on Sunday of the recent MotoAmerica race weekend at the Circuit of The Americas. "Cecco say, 'I don't want to be like everybody, make an American graphics. They are really, really nice, but a lot of people make this livery. And make a different things, you know? You went racing off-road, then you came to MotoGP, you go to the off-road, then switch again. So, you ride really different kinds of bikes and so on.'

"I did the commentator for the first few races in MotoGP. I did also today for on the grid, was a really nice experience. So, yeah, I mean, I do everything. For this reason, we choose 'Handyman,' because in Italy, we say, 'tuttofare,' people who does everything. I race with everything at the end."
Look for Petrucci back in action this weekend at Michelin Raceway Road Atlanta, where he will apply his handiwork to tackling round two of the Medallia Superbike Championship on Road Atlanta's 12-turn, 2.54-mile road course.
For the full 2022 MotoAmerica schedule and to purchase tickets for MotoAmerica events, click HERE
For information on how to watch the MotoAmerica series, click HERE