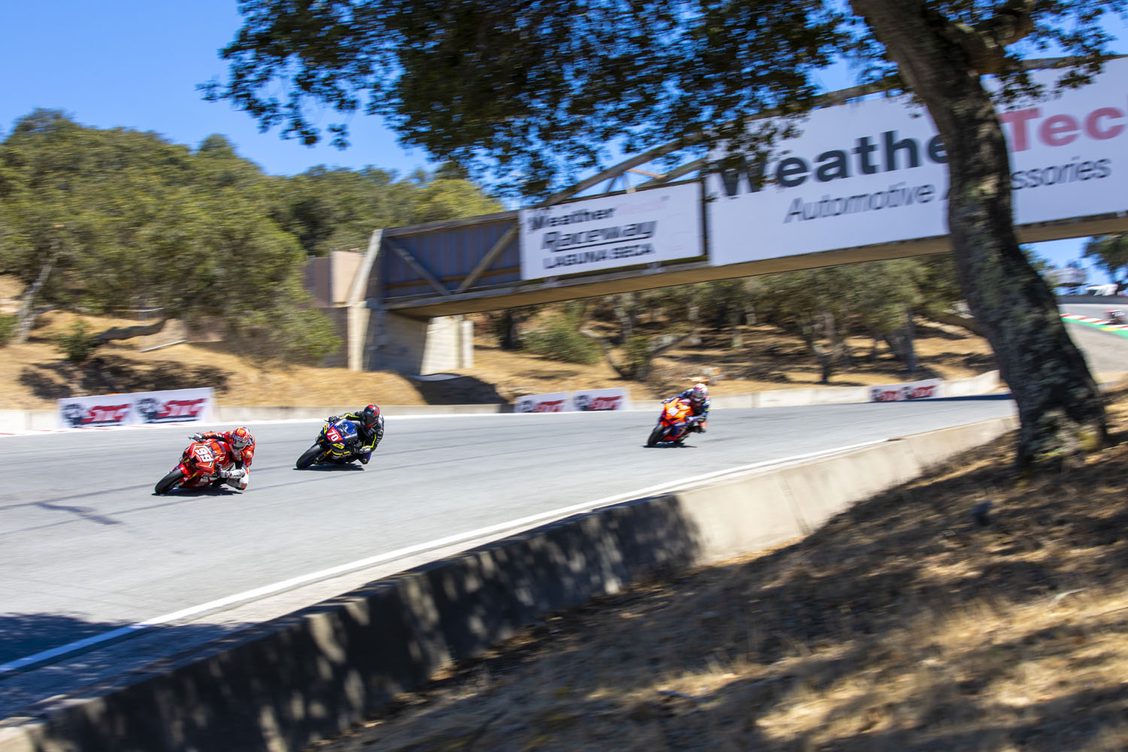 The following is from WeatherTech Raceway Laguna Seca…
Coming this weekend, July 7-9, MotoAmerica Superbike SpeedFest will race on the 2.238-mile WeatherTech Raceway Laguna Seca road course. All participants are excited to have this competitive event running on the newly resurfaced track.
Laguna Seca closed during last weekend's SCCA club race when an incident occurred on track. No injuries were reported, but given it was the opening day of the resurfaced track and weather was excessively warm, track management canceled the final two days. Granite Construction performed the repairs. All other areas of the track were unharmed.
"After the standard and approved curing time, the track was ready," said John Narigi, president, and general manager of WeatherTech Raceway Laguna Seca. "It's unfortunate that a track incident occurred on opening day. We are pleased, however, that the subsequent repair meets all safety guidelines."
The weekend kicks off Friday, July 7 at 8:45 a.m. for the REV'IT Twins Cup practice. To stay abreast of all the racing action or to purchase tickets, visit MotoAmerica.com or follow WeatherTech Raceway on social media.