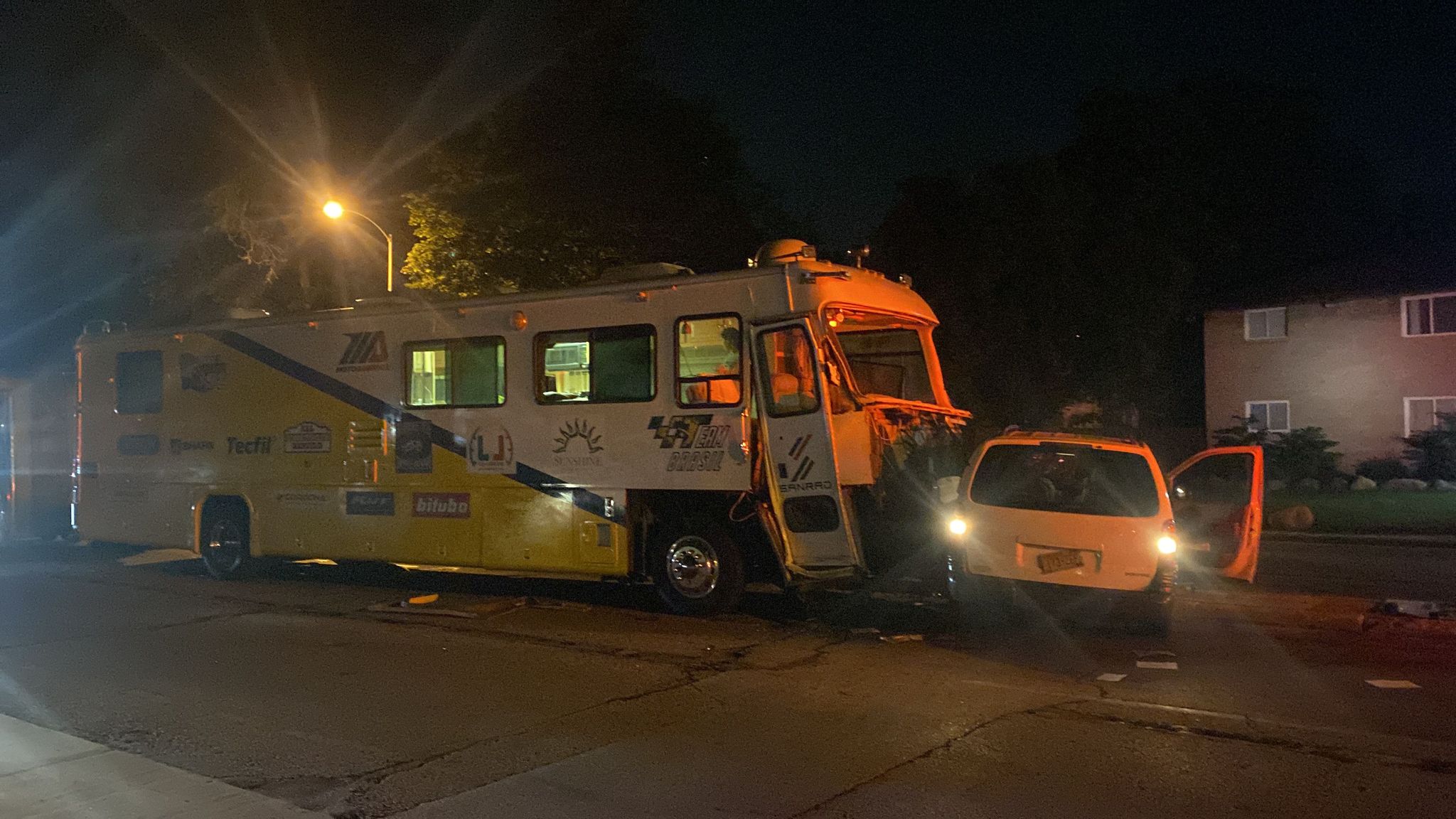 For most of the riders and teams in the MotoAmerica Championship, Brainerd International Raceway is one of the "long-haul" events because of its location in the upper Midwest. But, for Team Brazil's Lewis family, who live in Osasco, Brazil, the trip is an epic journey through most of two continents and across the equator.
Last night, the team was traveling to Brainerd from their home away from home in Milwaukee when a driver in another vehicle suddenly lost control and swerved into the right front corner of the Lewis's RV, which then caused the other vehicle to swing around to the point that it ended up "t-boned" against the front of the Lewis's RV.
Thankfully, no one was seriously injured in the incident, including team owner, manager, and father Carlos; his son Danilo, who races in Medallia Superbike; his daughter Gabrielly, who joined the MotoAmerica Junior Cup Championship this season; and his other daughter Victoria. However, according to Carlos Lewis, "We are very shaken, and it was an ugly accident. We will not be able to make this round." Lewis added that the family has various cuts and bruises, and the RV was badly damaged, but Lewis said the worst part of all is that they're not able to participate in this weekend's MotoAmerica Superbikes at Brainerd event.
As for the other driver, he was also not seriously injured but allegedly smelled of alcohol and was reportedly impaired. He was also reportedly transported to the hospital to have his blood-alcohol level tested.
Our thoughts and best wishes go out to the entire Lewis family, and we hope to see them back in the paddock as soon as they are able.