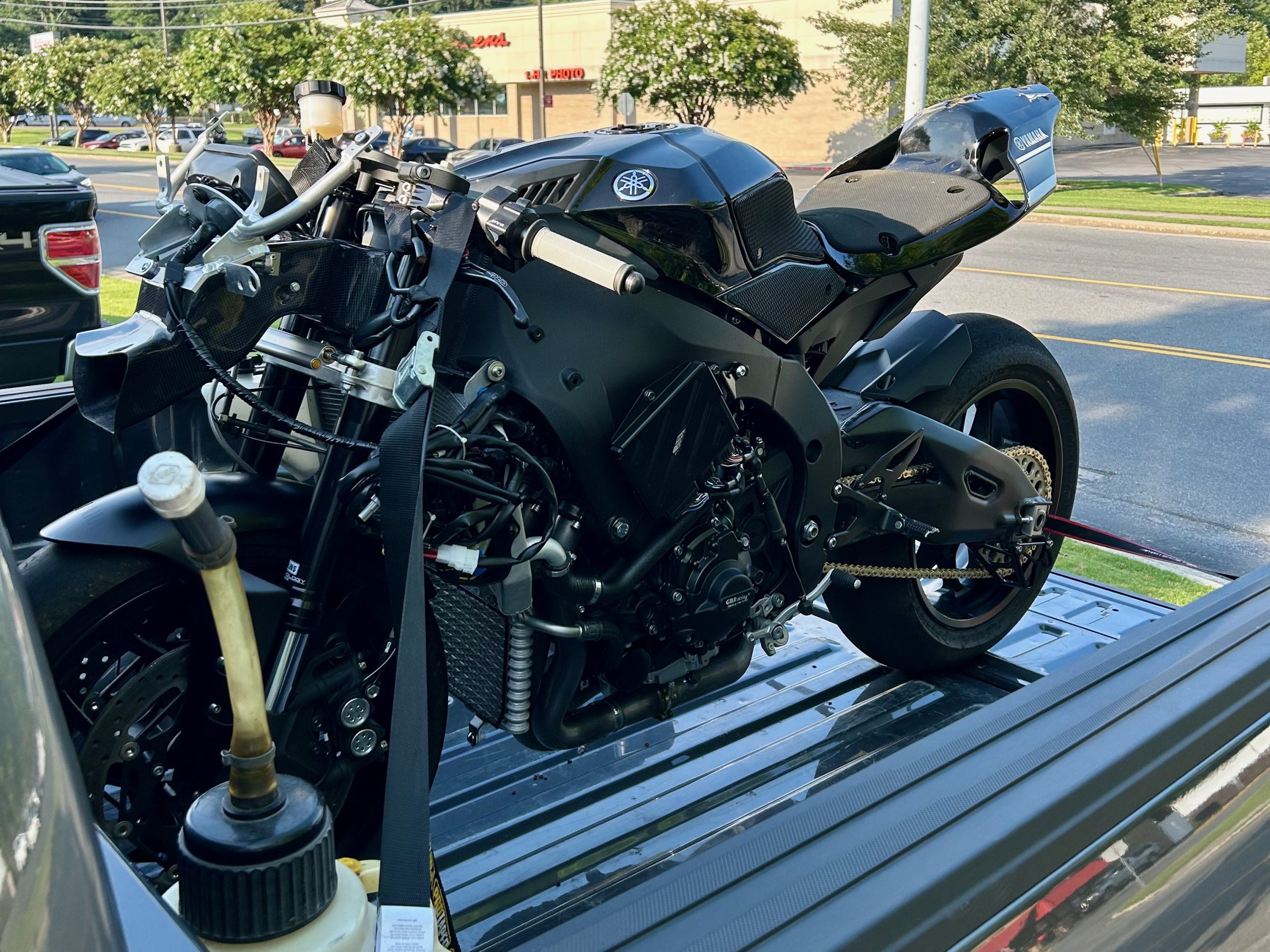 The Steel Commander Stock 1000 class is going to have a steely commando on the grid at Brainerd International Raceway, and his name is a familiar one: Benjamin Smith.
Just prior to the MotoAmerica Superbike Speedfest at Monterey, Medallia Superbike rider Benjamin Smith was informed by CW Moto Racing, the team he had been a part of up to that point, he would no longer be racing for them. "I'm not giving up," Smith doggedly proclaimed when I spoke to him after the Laguna Seca round.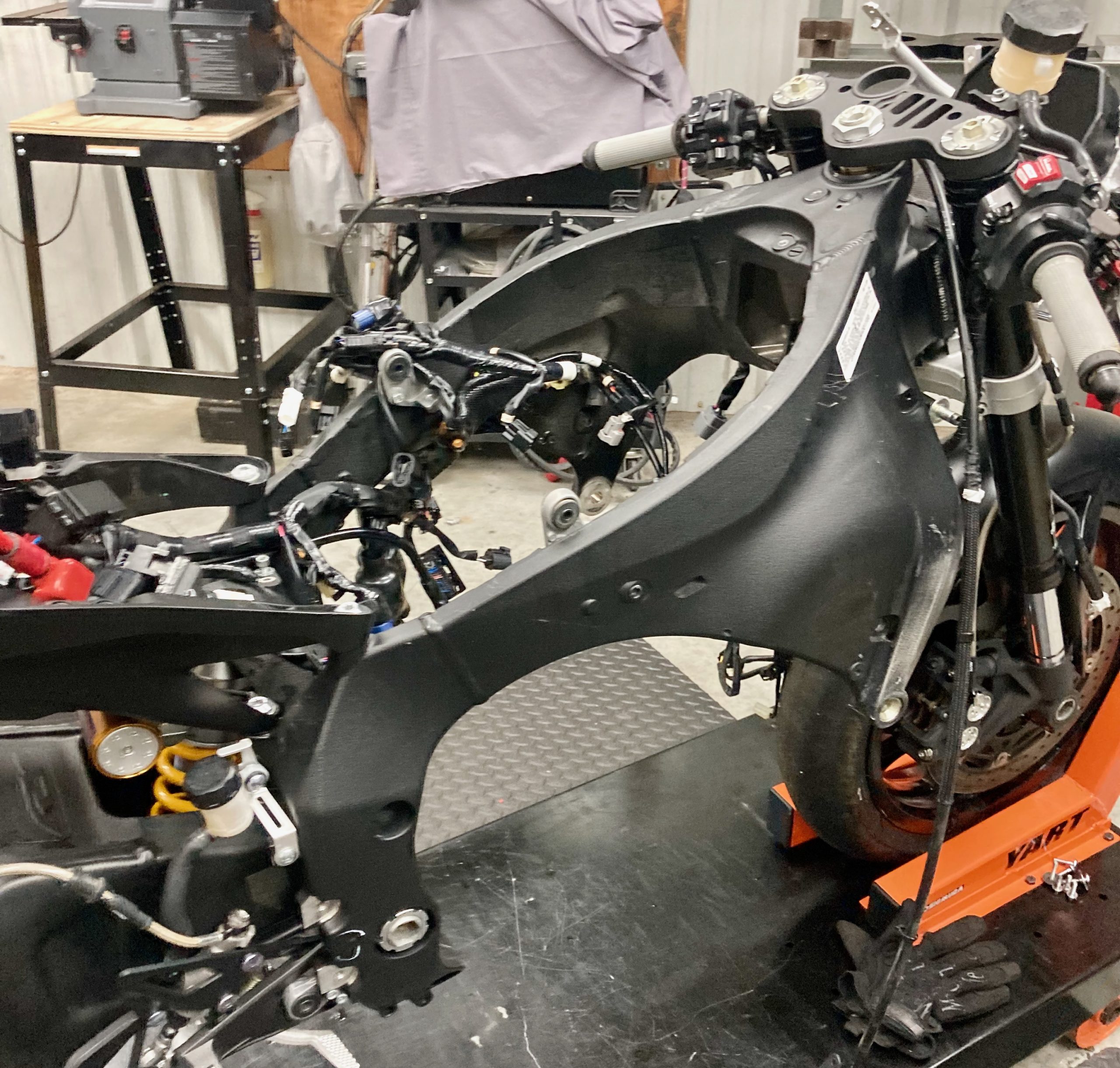 Smith's last name, by the way, is derived from the Old English "Smid," which means to hit or to strike, and was used to describe someone who worked with metal (i.e., a blacksmith). And, like a blacksmith, he knew he needed to strike while the iron is hot in order to keep himself active in MotoAmerica.
His admittedly almost-impossible plan was to get his salvage-titled Yamaha YZF-R1 practice bike race-prepped and make his debut in the Steel Commander Stock 1000 class at Brainerd International Raceway on July 28 through 30.
Tick-tock. There was nary a second to spare.
Smith immediately contacted Westby Racing, whose race shop is in Woodstock, Georgia, and he made a deal to have Don Finelli prep the R1 and build the engine to full MotoAmerica Steel Commander Stock 1000 specs. By the way, Finelli previously worked with former Stock 1000 and Superbike Cup rider Hunter Dunham on his Yamaha R1 and, this season, he's working with Ryan Burke, who is campaigning a Finelli-built R1 in MotoAmerica's literbike class. Needless to say, Finelli knows his way around Yamaha's ubiquitous liter-class sportbike.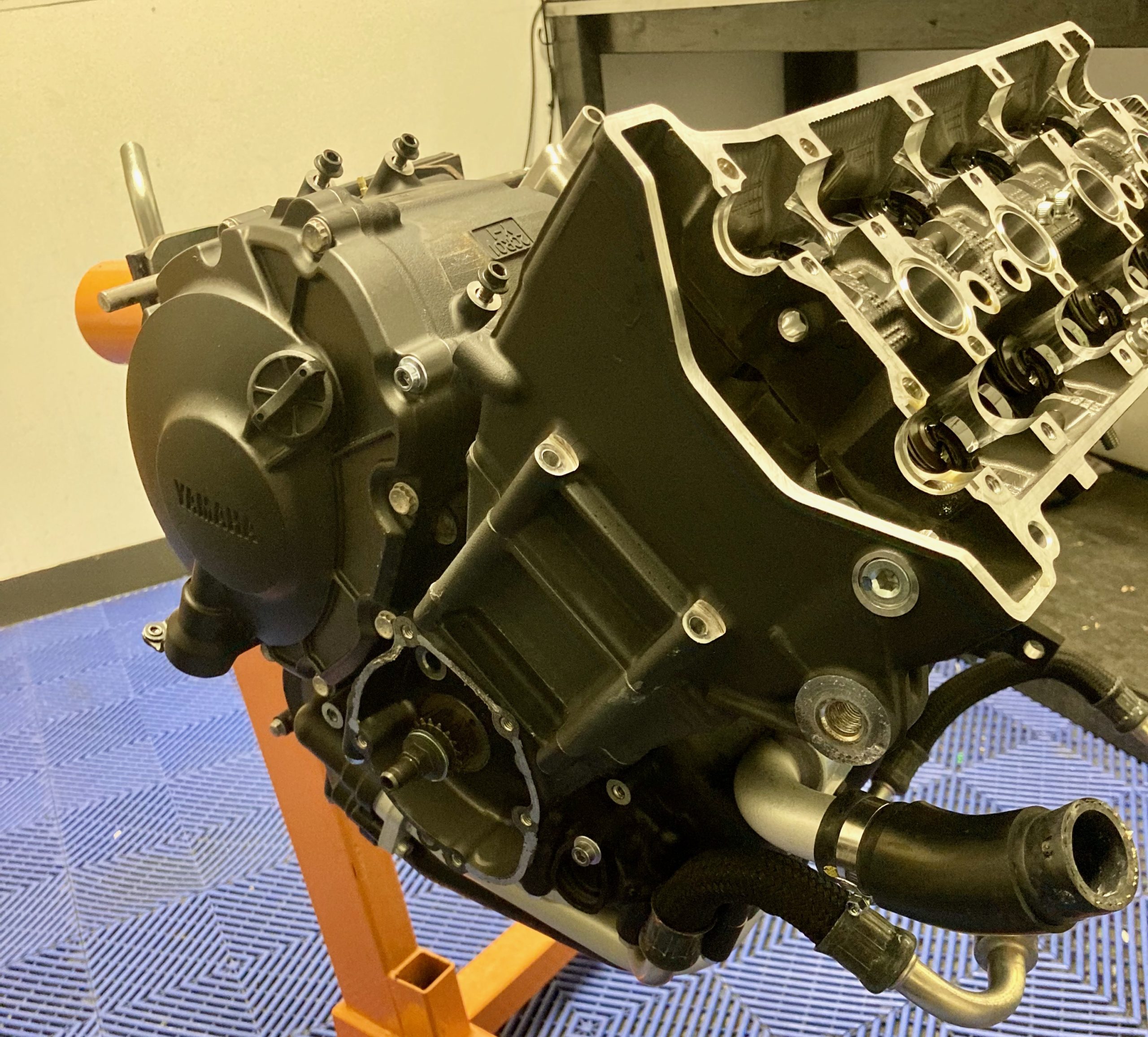 But Smith still needed some time to get his program organized, which included acquiring the necessary parts and working through the logistics of his accelerated mission. He put the bike in his truck, drove it down to the Westby Racing shop from where he lives in South Carolina, and delivered the R1 to Finelli with a week and a half left till he had to stop back, pick it up, and make the journey from Georgia to Brainerd, Minnesota.
While I wrote this story on Tuesday night, Smith was driving in his truck, and he was about 15 hours from Brainerd. Simultaneously, his dad Mike was driving from his home in Glenmoore, Pennsylvania. The two Smiths will meet up at the track tomorrow and set up in the paddock next to North East Cycle Outlet, the team for which Benjamin Smith raced a Yamaha YZF-R6 in Supersport prior to stepping up to the Medallia Superbike class this season.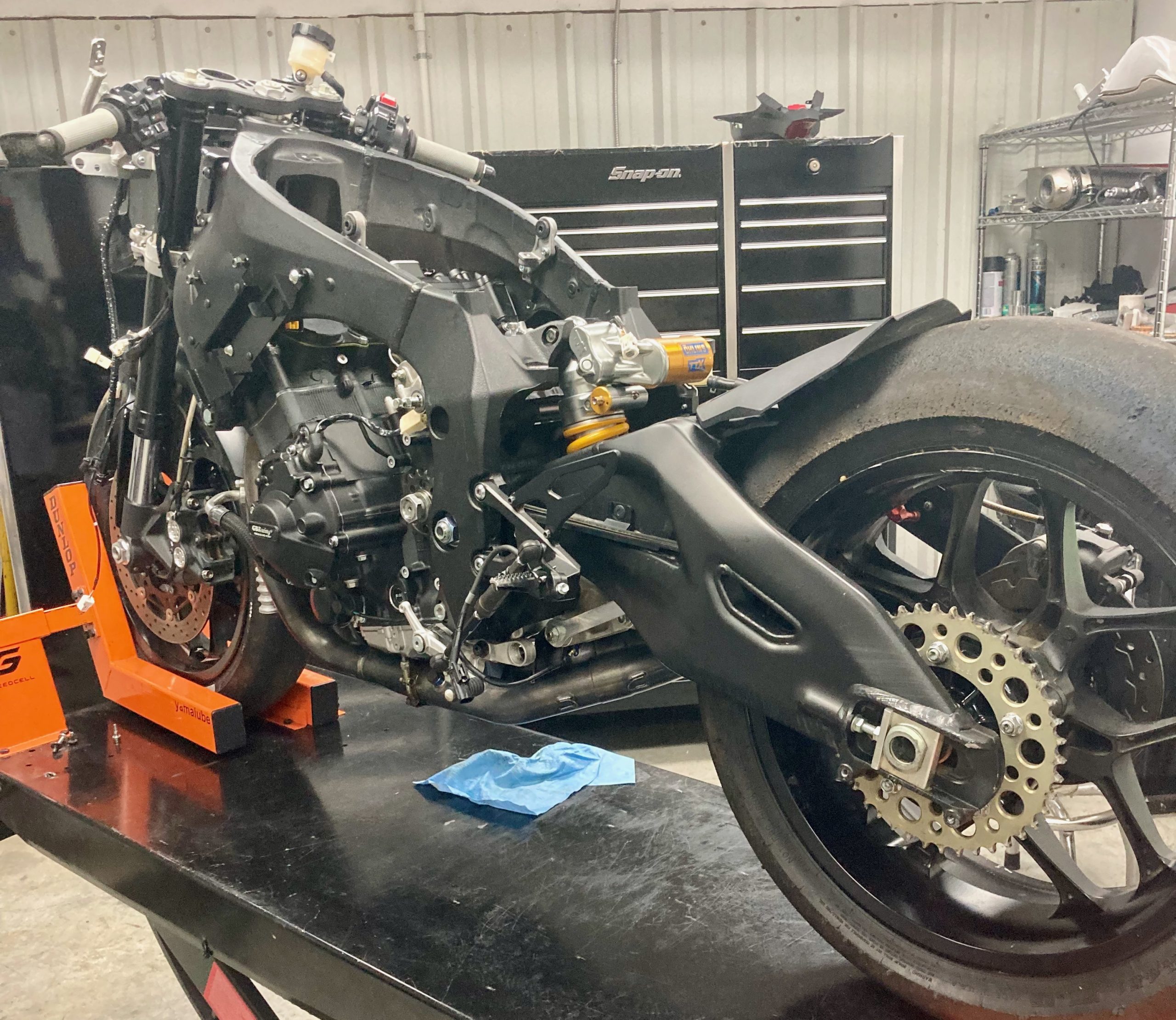 Smith has some people to thank for helping him return to MotoAmerica after just a one-round hiatus: the Westby Racing team, including team manager Chuck Giacchetto and, most especially, Don Finelli; Kyle Alexander of North East Cycle Outlet Center for helping with the acquisition of much-needed parts and providing paddock space for Benjamin Smith Racing to set up for the Brainerd weekend; and Mike Smith, Benjamin's father and the man responsible for helping to keep Benjamin's dream alive.
Look for Benjamin Smith on track this weekend at Brainerd International Raceway. He'll be the one racing bike number 78 in the Steel Commander Stock 1000 Championship. The Yamaha YZF-R1 with the bodywork resplendent in beautifully pristine gray primer.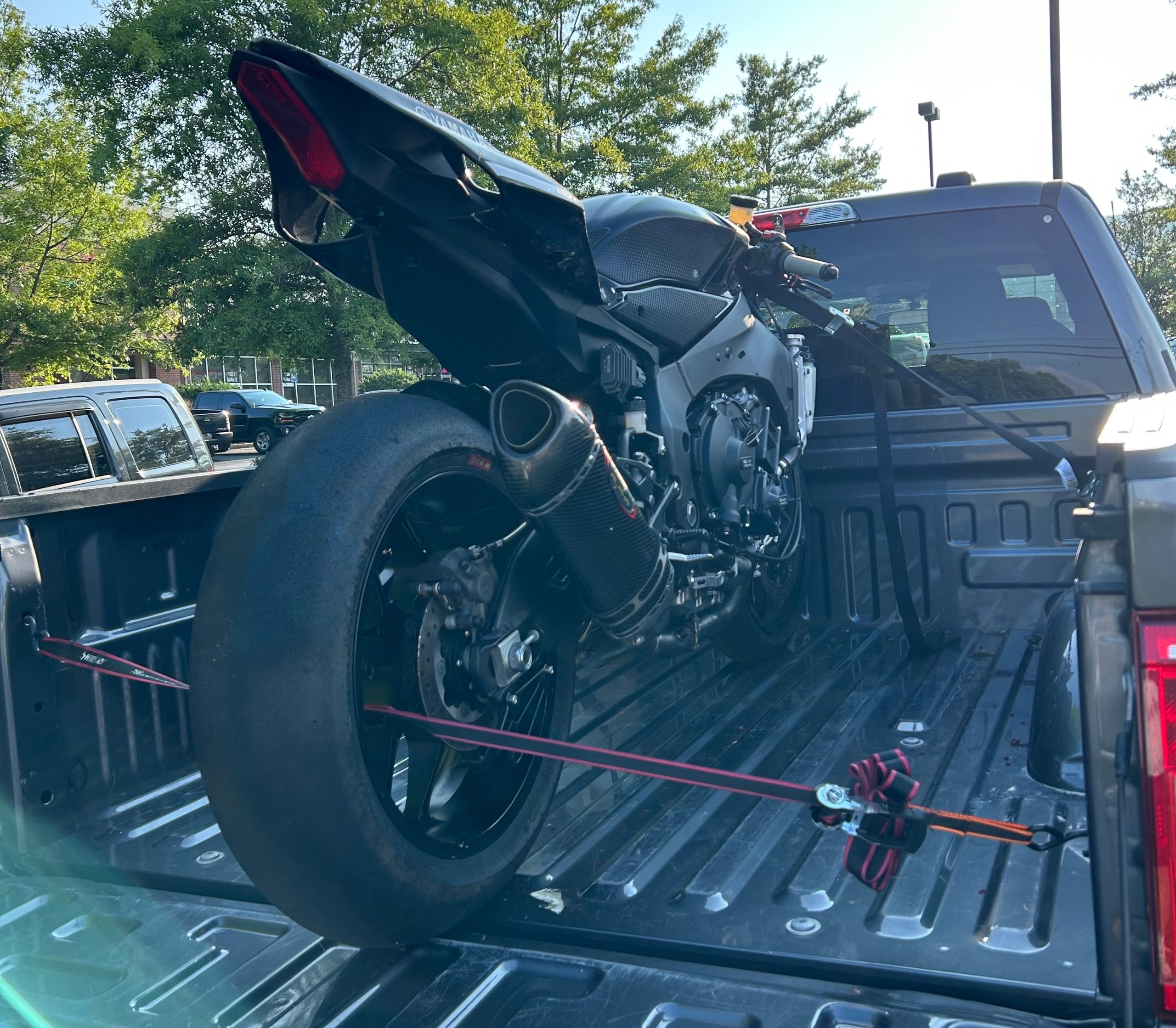 To put it poetically, Smith had to take delivery without any livery. "For this weekend, the bike will still be in gray primer," Smith proclaimed. "A paint job will have to wait till sometime after this weekend. Hopefully, we'll be able to get it painted in time for Pitt Race at the end of August."
For the full 2023 MotoAmerica schedule and to purchase tickets for MotoAmerica events, click HERE
For information on how to watch the MotoAmerica series, click HERE