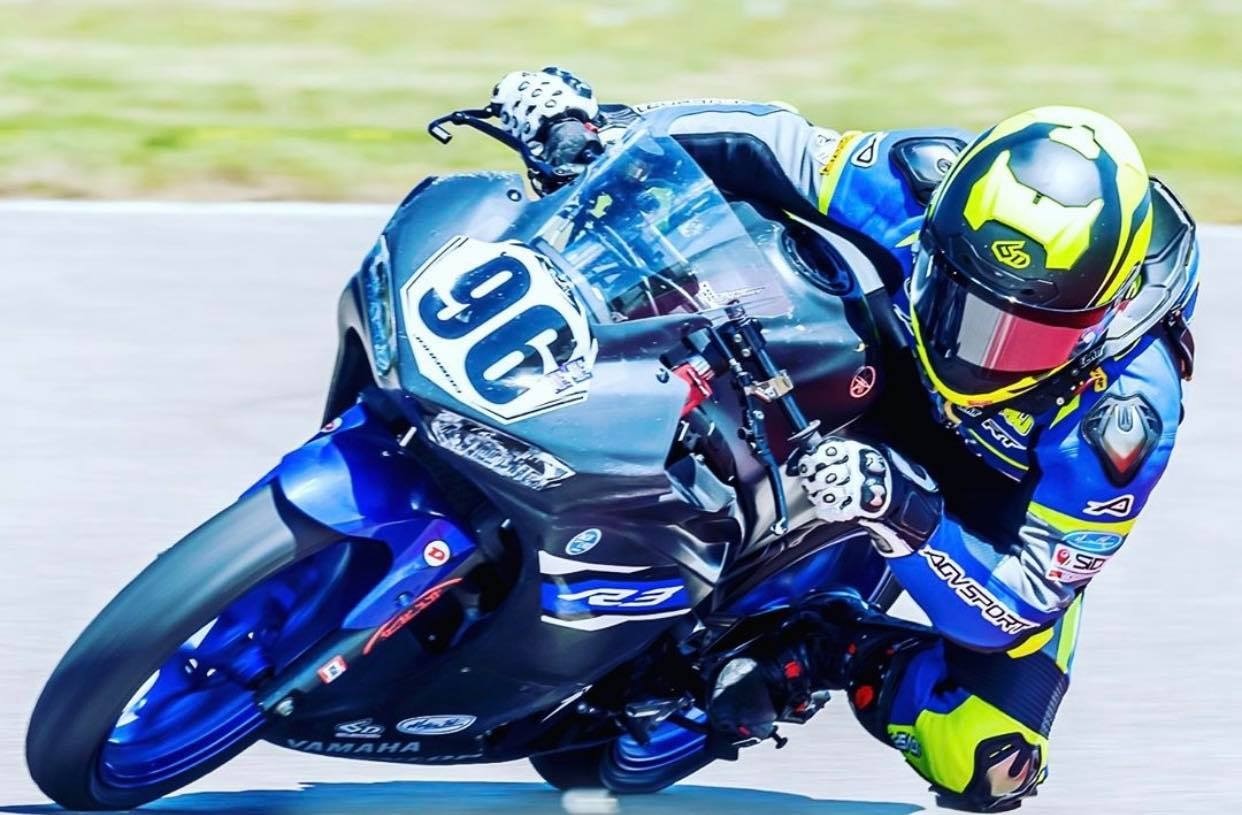 The following is from LocoMotion Racing…
For 2020, Central Motorcycle Roadracing Association's 2019 Ultra Lightweight Champion Ryan "Max" Johnson will put his skills to the test in the MotoAmerica Series aboard a proven Yamaha MT-07.
After winning multiple championships in CMRA, RMJ has decided to take his LocoMotion Racing team to the national series. During his 2019 season, he teamed up with Keith Hertell of VonHertell Racing Services and together they built a topnotch racing machine that allowed RMJ to push his already daring limits. The drive to take the Twins Cup Championship was born from that partnership, and RMJ expects this combination will land him on the podium.
RMJ commented, "I have a great team behind me and, with Keith's ability to dial in the bikes, I'm confident that the upcoming season will be a success. I can't wait to get out there and race in what is arguably the most competitive class in MotoAmerica."
For the next few months, RMJ and LocoMotion Racing will be busy preparing for the first Twins Cup round at Michelin Raceway Road Atlanta. The team is looking to complete its partnering sponsorships for the 2020 season, so if you're interested in being a part of the LocoMotion Racing program, please email team manager Kimberly Eastburn at [email protected].