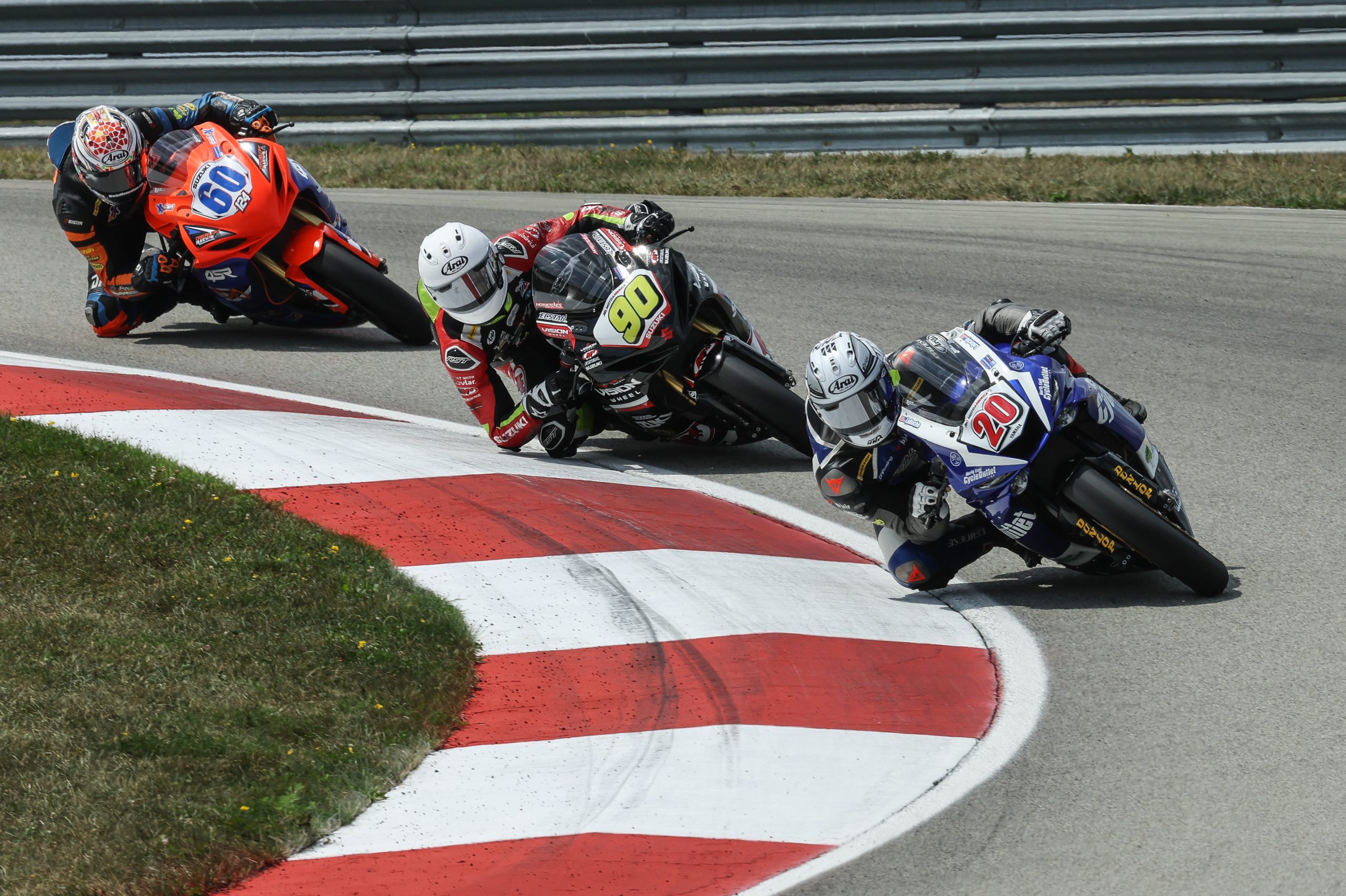 There are 41 riders on the entry list for MotoAmerica's two Supersport races next weekend at Pittsburgh International Race Complex. And, of the 183 total entries for MotoAmerica Superbikes at Pittsburgh, the Supersport class is tied with the REV'IT! Twins Cup class for the most entrants. We've frequently chronicled the fact that REV'IT! Twins Cup is arguably MotoAmerica's most popular racing class, and motorcycles like the Aprilia RS 660, Yamaha YZF-R7/MT-07/FZ-07, and Suzuki SV650 have helped to keep the grids full in the two-banger class.
But, what's going on with Supersport? We've rung its death knell for several years now, but like Michael Myers in the Halloween movies, it keeps coming back. The class is seemingly immortal.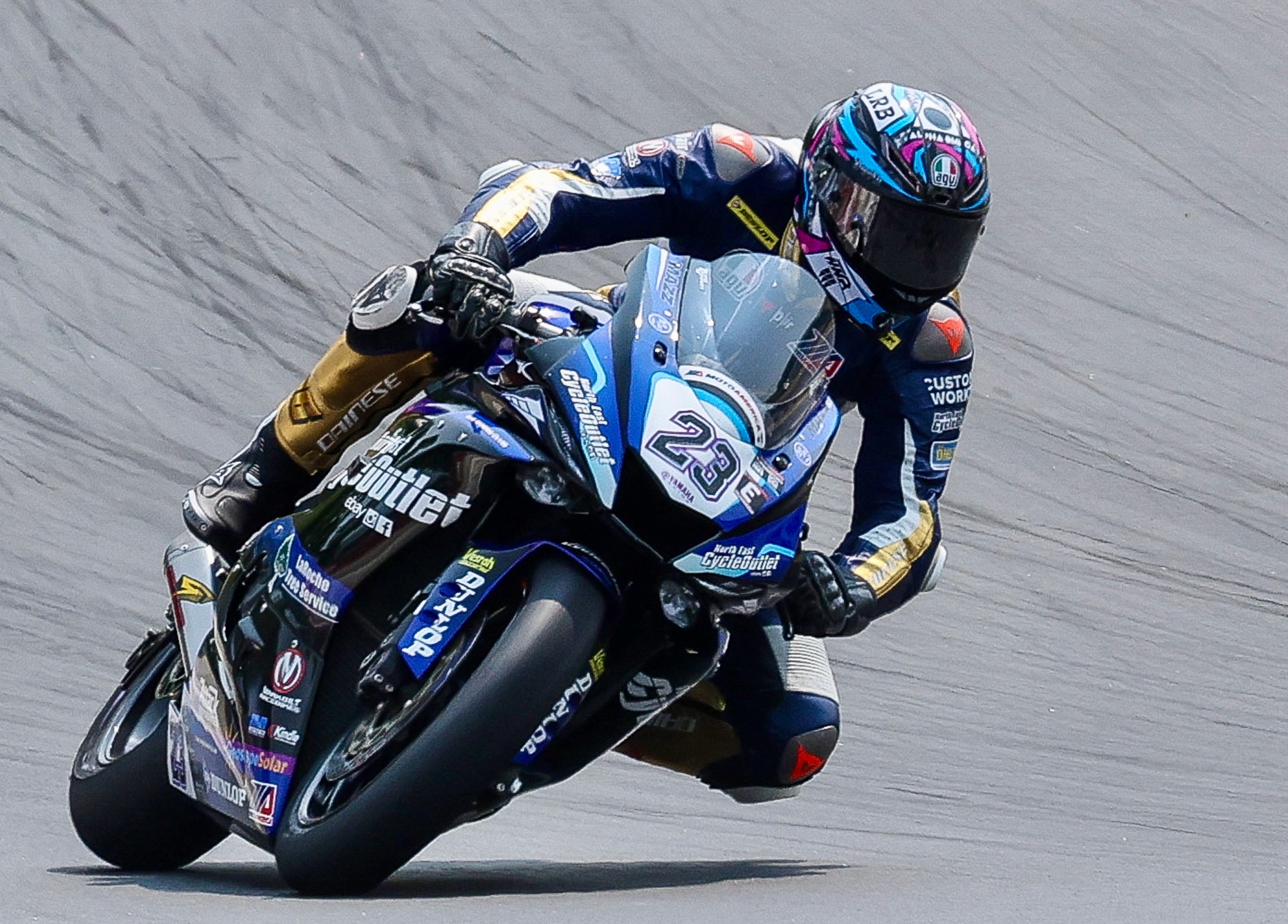 Clearly, the FIM's Supersport Next Generation "balancing" rules have breathed new life into the middleweight class, but there were 26 riders entered in Supersport at Brainerd International Raceway, MotoAmerica's most-recent round. What's different about Pitt Race?
As they often say in the real estate business, "location, location, location." Here's a fast fact for you: Pitt Race is located within 500 miles of more than half of the U.S. population. Moreover, the track is probably located within 500 miles of most of the motorcycle road racers in the U.S. A quick scan of the entry lists for Pitt Race provides proof of that.
North East Cycle Outlet Racing's CJ LaRoche races a Yamaha YZF-R6 in Supersport for the team, and he lives in Bellaire, Ohio, which is only about an hour and a half from Pitt Race. We asked La Roche why his home track is so popular with Supersport riders. "Geographically, Pitt Race is in a good spot for riders out of the Northeast, Midwest, and South," LaRoche said. "I also think Pitt Race has a great surface, fun layout, and good facilities. I think it is a rider's track and, over the years, I've never heard someone say they don't like Pitt Race."
LaRoche's North East Cycle Outlet Racing teammate Anthony Mazziotto agrees. "Pittsburgh is just an awesome racetrack," commented the Hammonton, New Jersey-based rider. "It's probably one of my, and many other riders', favorites."
The 19-turn, 2.78-mile road course is twisty, technical, features interesting changes in elevation, and is fast and flowing. All the attributes that Supersport riders, and yes, even Supersport Next Generation riders absolutely love.
Supersport's Sweet Spot is also a sweet spot for MotoAmerica fans. We expect to see record numbers in attendance next weekend for MotoAmerica Superbikes at Pittsburgh. We hope you'll join us, too.
To purchase tickets for MotoAmerica events, click HERE
For information on how to watch the MotoAmerica series, click HERE