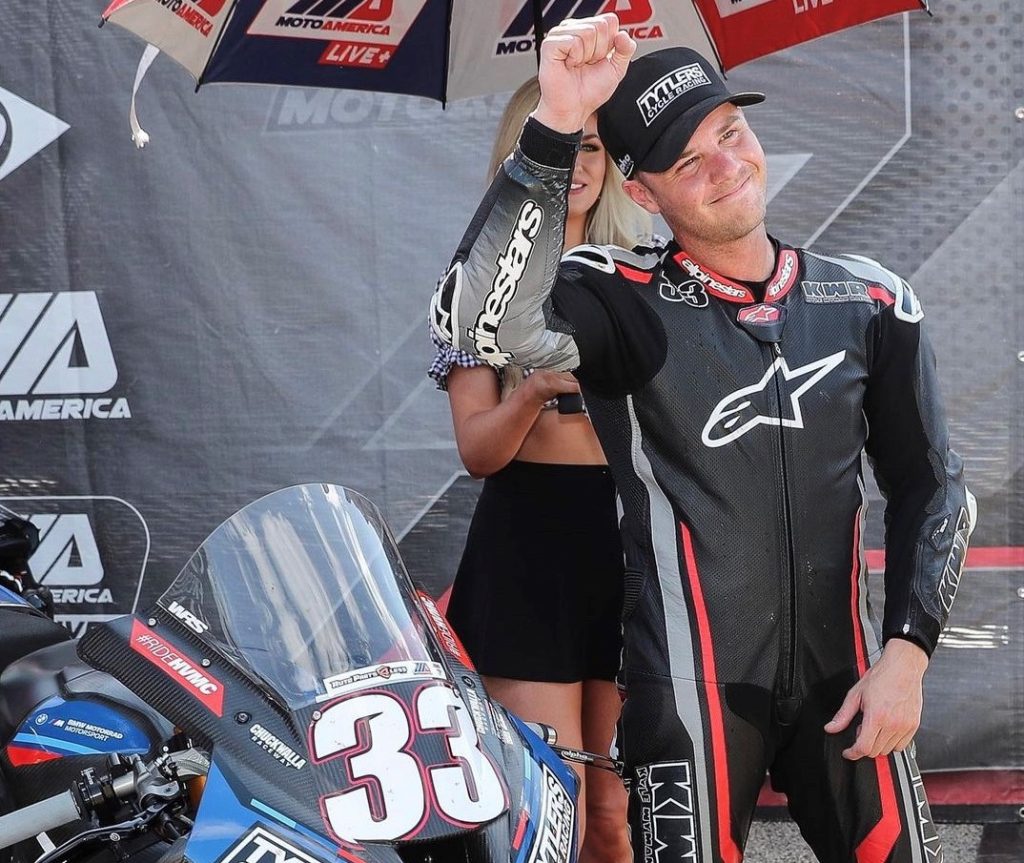 The following is from Tytlers Cycle Racing…
Tytlers Cycle Racing is pleased to announce that they will field a third BMW M 1000 RR in the 2022 MotoAmerica season finale at Barber Motorsports Park this coming weekend.
In addition to Superbike regulars PJ Jacobsen and Hector Barbera, the team is delighted to welcome back Kyle Wyman who, after giving the team its first podium earlier in the season, will return to the Superbike grid as Tytlers Cycle Racing looks to end the year in style.
In addition to flying the Tytlers Cycle Racing flag, Kyle will be flying the flag for One Cure. One Cure's founding principle is that cancer affects all creatures and that treatment breakthroughs come through collaborations between scientists and doctors who are working with pets and people. One Cure's goal is to improve the prevention, diagnosis, and treatment of cancer in pets.
On-track action at Barber Motorsports Park gets underway with Practice 1 on Friday morning, with the penultimate and final races of the season taking place on Saturday and Sunday afternoon, respectively.

Dave Weaver – Team Manager:"The Superbike hybrid that Larry Pegram rode earlier this year was available, and Kyle showed interest to ride at the last round since the King Of The Baggers Championship had finished. Being that he delivered our team's first Superbike podium, offering him the opportunity to ride was the least we could do to say thank you! We look forward to having him join us again this weekend alongside PJ and Hector."
Kyle Wyman: "I'd like to thank the Tytlers Cycle Racing team for welcoming me back to the program as a third Superbike entry for them this coming weekend. I enjoyed working with the team earlier in the season for our fill-in appearance, and it's great to have another opportunity to ride with them again. TCR has been a breakout success in its debut season, and I hope to be able to help them improve even further in the final race of 2022. I will also be racing for One Cure this weekend to bring awareness to the Colorado State University cancer research center. CSU and their studies have shown that the cure for cancer may be walking right beside us in our canine companions, because cancer is the same between the species, down to the cellular level. What works for pets with cancer may work for us, and I'm all about speeding toward One Cure on the BMW M 1000 RR."