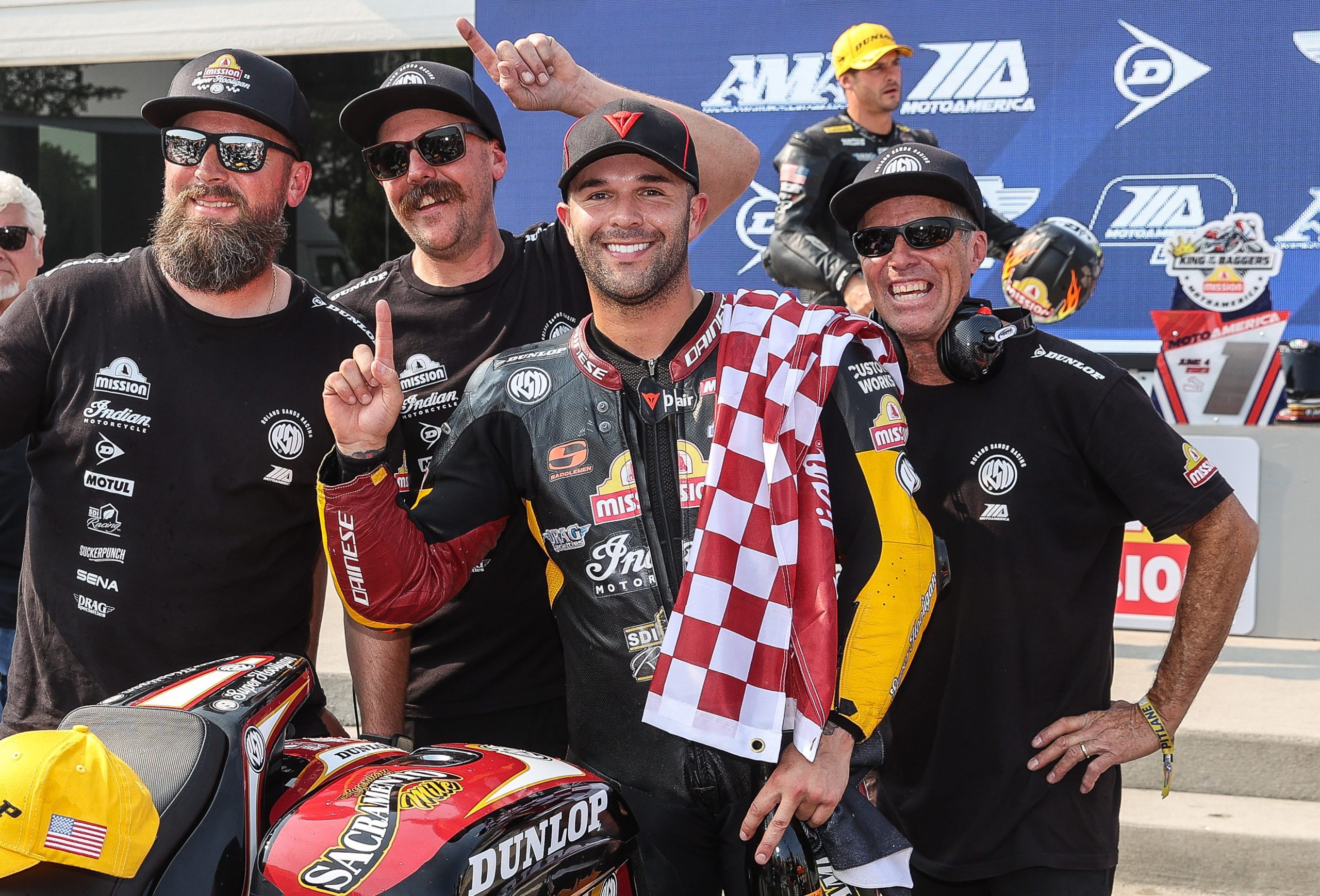 Bobby Fong has confirmed rumors that he will race David Anthony's 2022 ex-Jake Gagne Yamaha YZF-R1 in round four of the MotoAmerica Medallia Superbike Championship at Ridge Motorsports Park in Shelton, Washington, June 23-25.
"Dave (Anthony) called me to see if I wanted to ride it and I agreed to it for the Ridge and we'll see how that goes moving forward," Fong said on Wednesday, June 14. "I'm excited. Attack has been helping him out and I will have Robbie Petersen for a crew chief. Dave bought Jake Gagne's bike from last year and Richard Stanboli helps him out and gives him the setups for the weekend and gives him the maps that they started last season with. He has the electronics and the swingarm so it will be good."
Fong, who with his three AMA Superbike wins from 2020 is one of six active riders in the class to win a Superbike race, is excited to throw a leg over the Wrench Motorcycles-backed YZF-R1.
"I've always wanted to ride a proper Yamaha," Fong said. "Dave has told me that it's the bike, so I figured I'd give it a shot and see how I do. I have to be realistic. Everybody's up to speed and I haven't ridden a Superbike in over a year. Obviously, I'm going to do my best. Realistically, I would like to be in the podium battle or just on the cusp of that podium battle in my first ride back, but who knows? I might be better, I might be worse, but either way I'm excited to be back and we'll do the best we can. I'm really happy that I can ride a Yamaha with the proper stuff on it and want to give big thanks to Dave and his crew for making this happen."
Fong, the 2020 MotoAmerica Supersport Champion, is currently fifth in the Mission King Of The Baggers series and will arrive at Ridge Motorsports Park hot off his victory in race two of the third round of the championship at Road America on his Sac Mile/SDI Racing/Roland Sands/Indian Challenger.