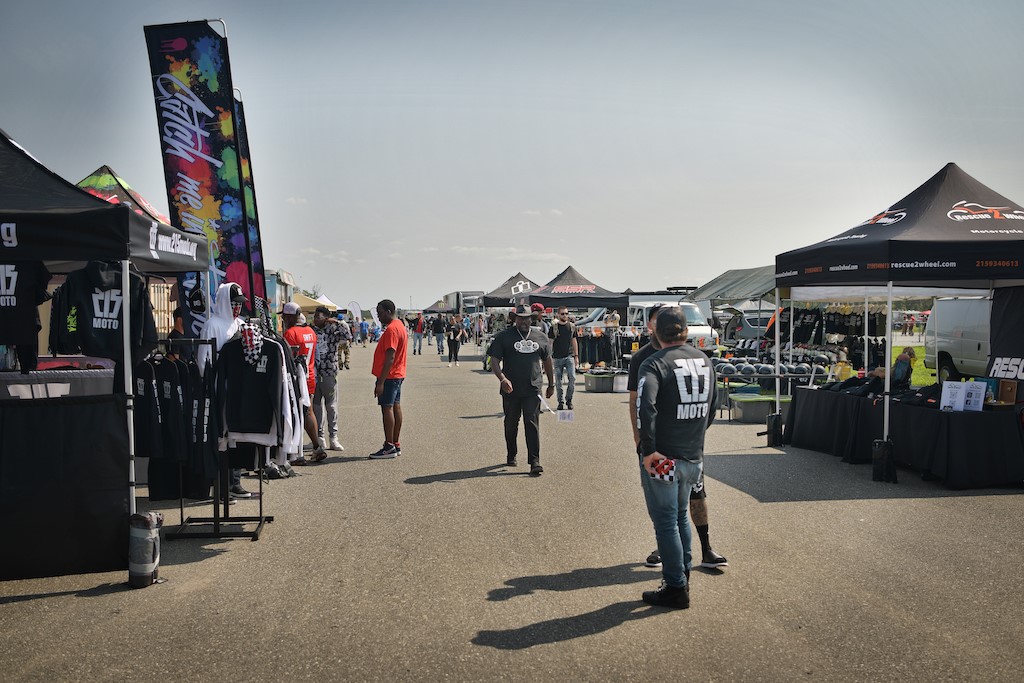 The following is from HARD KNOCKS UNLIMITED…
ICON MOTOSPORTS and SPRINGFIELD ARMORY proudly present the return of the Clutch Control Motorcycle Show (produced and operated by Hard Knocks Unlimited) to New Jersey Motorsports Park (NJMP) for three days in partnership with the MotoAmerica race weekend, showcasing and celebrating the motorcycle lifestyle and culture.
At New Jersey Motorsports Park in Millville, NJ, from September 22 through September 24, riders and race fans will be guests at the most entertaining moto-festival of the year.
In addition to the thrilling MotoAmerica race action on track (the final round of the 2023 season), guests will browse a variety of vendors, test ride new models, enter their bikes in one of the several classes of the custom motorcycle competition, and more. Exciting motorcycle stunt shows and live music performances from talented local artists are scheduled throughout the weekend. Guests can also enjoy a
wide range of delicious bites from the selection of food trucks.
"MotoAmerica welcomes the Clutch Control Motorcycle Show to the MotoAmerica Superbike event at New Jersey Motorsports Park," said MotoAmerica COO Chuck Aksland. "Over the past few years our events have become much more than just racing. With the addition of the King Of The Baggers alongside our Superbike and Sportbike classes, we've become a real motorcycle gathering. On-track fans will be treated to great racing at NJMP, and the Clutch Control Motorcycle Show will enhance the event off the track with a vast assortment of vending, stunt shows and additional entertainment. The Hard Knocks crew know how to throw a party, and this will certainly be an event not to be missed."
Hard Knocks Unlimited CEO Allan Lane added, "Partnering with MotoAmerica for three days of mototainment, combining the highest level of competitive road racing in North America with the highest level of community and culture engagement not only makes sense… it is necessary. Clutch Control and MotoAmerica is the party the motorcycle industry has been missing. I'm excited that we are the ones that
are throwing it!"
With three days of Moto Life, this year's show promises to be the biggest and best event yet. Tickets are on sale now and available at www.motoamerica.com. Vending opportunities are also available. Please email [email protected] for more information.