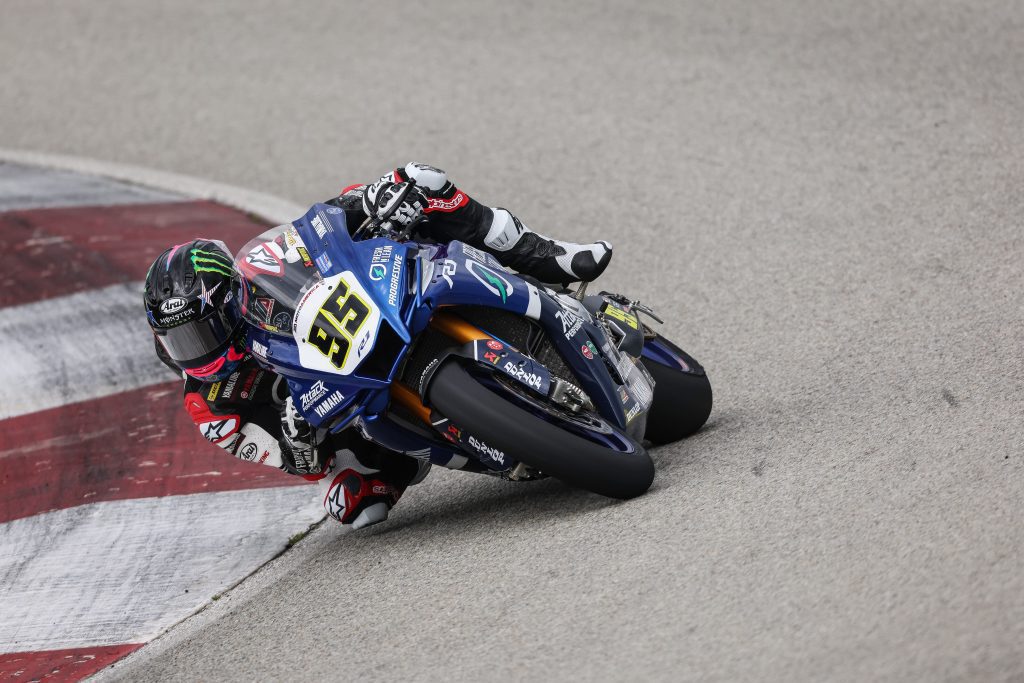 The following is from Yamaha…
Fresh N Lean Progressive Yamaha Racing is pleased to announce that JD Beach will return with the team as a fill-in rider for Cameron Petersen at the remaining rounds of the MotoAmerica Superbike season.
Despite not racing a Superbike full-time since 2019, Beach showed strength when he filled in for Petersen at the previous round at the Pittsburgh International Race Complex (PIRC). The dirt track/road racer also got some seat time last month at the Circuit of The Americas (COTA) test before the tripleheader at PIRC and showed speed at the track where he earned his first MotoAmerica Supersport win in 2015. After the American Flat Track season finale this weekend at the Springfield Mile with the Estenson Racing team, Beach will head down to Austin, Texas, to line up on the grid aboard the Attack Performance Yamaha R1 at the penultimate MotoAmerica round at COTA on September 8-10. Then it's on to the New Jersey Motorsports Park for the season finale on September 22-24, where Beach has also enjoyed success in the past.
Richard Stanboli – Fresh N Lean Progressive Yamaha Racing Team Manager
"We are pleased to have JD Beach as our fill-in rider for the final two rounds. He adapted quickly at PIRC, regardless of the fact that he has been away from road racing for the past four seasons. He proved himself by improving every session and riding within reach of the podium. He also showed good speed at our recent COTA test and raced for the win on our R1 at NJMP in 2019. It should be good fun watching him build speed over the next two events."
JD Beach – Estenson Racing
"I'm really excited to get to finish out the season with the Attack team. I feel like I'm building up some good speed with the bike and feeling better every time I get more laps. After having a full race weekend under our belt and now going back to COTA, where we tested, I think it will help a lot, as well as racing at New Jersey, which is a track where I've done well in the past. So I'm really looking forward to it and want to build on what I've done already. I'm thankful the Estenson team is okay with me doing this and that Yamaha wanted to keep me on the bike."